Schedule of Events
June 5 – Sunday
6:00pm – 9:00pm – Opening Reception and Dinner w/ Senate and Agriculture Commissioner Candidate
Special Guests: Senate President Wilton Simpson, President-designate Kathleen Passidomo, Senators Gayle Harrell, Tom Wright, Danny Burgess, Debbie Mayfield, Jennifer Bradley, and Ray Rodrigues, Senate Candidates Representatives Colleen Burton, and Erin Grall
June 6 – Monday
7:30am – 9:00am – Breakfast
8:00am – 9:00am – Distributor Only Session
9:00am – 11:45am – Education Sessions (FBWA Members and Sponsors)
12:00pm – Transportation to Off Site Event (500 SW Long Drive, Palm City, FL 34990)
1:00pm – 2:00pm – Lunch with Representatives
2:00pm – 4:00pm – Off Site Event with Representatives
4:00pm – Transportation to Hotel
6:00pm – 9:00pm – Closing Reception and Dinner with House Members
Special Guests: House Speaker-Designate Paul Renner, Representatives John Snyder, Toby Overdorf, Dana Trabulsy, Fred Hawkins, Scott Plakon, David Smith, Jim Mooney, Webster Barnaby, Sam Garrison, House Candidates Rachel Plakon, and Shane Abbott
June 7 – Tuesday
Leisurely Check Out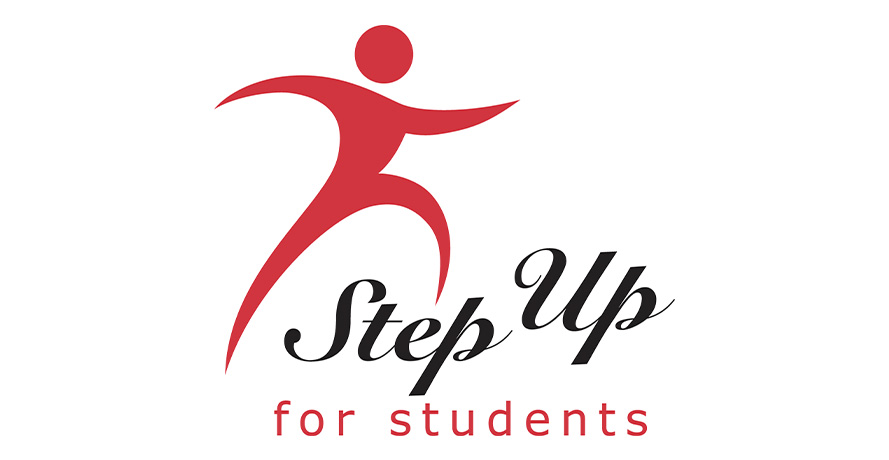 Legislative Update
Legislative
Resale Certificates. The omnibus Department of Revenue bill sponsored by Rep. Cyndi Stevenson (R-St. Augustine) and Sen. Joe Gruters (R-Sarasota) included a provision seeking better resale certificate compliance. FBWA, along with BIF and WSDF worked on amendment language which was included in the final bill. The bill has passed but has not yet been sent to the Governor. It was discussed in the Revenue Estimating Conference on June 3rd, where the NFIB spoke in opposition to the legislation. They have also asked the Governor to veto the bill. FBWA has been in contact with the Governor's office about our support of the resale certificate language, but have not taken a position on the bill as a whole.
Brew Pub Self Distribution. A bill filed only in the House by Rep. Nick DiCeglie (R-Largo) would have authorized small brewers to have limited ability to self-distribute. The bill also would have changed the tax structure on malt beverages, costing the state more than $50M annually. No senate companion was ever filed. Less nefarious portions of the bill were added to the DBPR package which died in messages.
Small Distilleries Self-Distribution. A bill was filed by Sen. Jeff Brandes (R-St. Petersburg) that authorizes self-distribution for small distilleries. The bill died in its first committee stop after never being put on the agenda.
Alcohol Purchases by Veteran's Organizations. The bill, filed by Rep.Toby Overdorf (R-Stuart) and Sen. Joe Gruters (R-Sarasota), would have authorized veteran organizations to purchase from other vendors. The FBWA worked with stakeholders and sponsors to have malt beverages removed, however, the bill was never heard in committee and died.
Large Format Wine Container Sizes. A bill was filed Sen. Jeff Brandes (R-St. Petersburg) and Rep. Chip LaMarca (R-Lighthouse Point) to deregulate large format bottles and boxes. It died in committee.
SRX Lower Seating Requirements. The FRLA continues to seek to lower the seating requirements for receiving a special food service establishment license. The bill was filed by Sen. Jennifer Bradley (R-Orange Park) and Rep. Josie Tomkow (R-Auburndale). It passed 1 committee in House and was never heard in the Senate.
In-store Servicing of Spirits. Rep. Toby Overdorf (R-Stuart) and Sen. Travis Hutson (R-Palm Coast) withdrew their bills prior to introduction.
Tied House Evil. Rep. Anthony Sabitini (R-Clermont) filed legislation to repeal tied house evil in its entirety. There was no Senate companion, and the bill never received a hearing.
Regulatory
Covid Beer. The cases settled in a favorable manner before the DABT responded to the complaints. The cases were then voluntarily dismissed.
Blue Cloud of Florida. Blue Cloud of Florida has begun their distribution of Hard Mountain Dew in Florida. The FBWA officially submitted a formal complaint that Blue Cloud of Florida was in violation of the three-tier system based on Pepsi being both a manufacturer and distributor of Hard Mountain Dew. Additionally, Blue Cloud of Florida is in violation of state law by having no exclusive territory agreements in place. The complaint letter has been received by the Division; however, no action has been taken at this time.
Ready to Drink Products. In November, the DABT issued an informational bulletin (Informational Bulletin 2021-003) related to in-store servicing of RTDs. Liquor-based RTDs that fall within the definition of liquor, are not eligible for in-store servicing by distributors.
Registered Attendees
| | |
| --- | --- |
| Alex Taylor | 99 Bottles |
| Brandy Schoonover | Micro-Matic |
| Nicole Cooley | Constellation Brands |
| Jack Swader | Constellation Brands |
| Joe De La Paz | Constellation Brands |
| Anne Francis | Step Up For Students |
| Jillian Metz | Step Up For Students |
| John Kirtley | Step Up For Students |
| Mary Bickers | Bickers Consulting Group |
| Don Johnson | Bickers Consulting Group |
| Katie Choquette | Vermont Information Processing |
| George Kossl | Encompass Technologies |
| Joshua Hanson | August Imports |
| Tiea Hanson | |
| Jonathan Rees | Anheuser-Busch |
| Jonathan Wiese | Anheuser-Busch |
| Matt Taylor | Anheuser-Busch |
| Christian Danuser | Anheuser-Busch |
| Rick Dansdill | Anheuser-Busch |
| Greg Ellis | Precision Distributing Company |
| Danielle D'Allesandro | GoPuff |
| Lance Abbott | BevCap |
| John Kirke | BevCap |
| Joe Goode | Truist |
| Gregg Langhoff | Truist |
| Kent Birckhead | City Beverages Orlando |
| David Gonzalez | City Beverages Orlando |
| Colby Kiene | City Beverages Orlando |
| George Halper | Eagle Brands Sales |
| Sue McCullom | Eagle Brands Sales |
| Tom Ewing | Florida Distributing Company |
| Shelly Ewing | |
| Bob Johnston | Florida Distributing Company |
| Marie Johnston | |
| Bill Reyes | Florida Distributing Company |
| Gentry Pelham | North Florida Sales |
| Chanell Pelham | |
| Greg Holzmeyer | North Florida Sales |
| Renee Holzmeyer | |
| Greg McLeod | Pepin Distributing Company |
| Jeff Weckback | Pepin Distributing Company |
| Genesis Smith | Pepin Distributing Company |
| Adam Kane | Pepin Distributing Company |
| Ken Daley | Tri Eagle Sales |
| Tripp Transou | Tri Eagle Sales |
| Tripp "T4" Transou | Tri Eagle Sales |
| Mike Leporin | Tri Eagle Sales |
| Greg Mitchell | Suncoast Beverage Sales, LLLP |
| Tim Mitchell | Suncoast Beverage Sales, LLLP |
| Chris Bina | Suncoast Beverage Sales, LLLP |
| David Bear | The Lewis Bear Company |
| Kevin Bowler | Daytona Budweiser |
| Brookes Burkhardt | Burkhardt Sales and Service |
| Mike Dougherty | Carroll Distributing |
| Joe Little | Bernie Little Distributors |
| Joseph Little | Bernie Little Distributors |
| Matt Sokolowski | Great Bay Distributors |
| Billy Carman | Great Bay Distributors |
| Todd Stephens | Stephens Distributing |
| John Williams | Wayne Densch, Inc. |
| Philip Busch | Southern Eagle Distributing |
| Paul Trabulsy | Southern Eagle Distributing |
| Bobby Burgess | Southern Eagle Distributing |
| Gerrit Topp | Southern Eagle Distributing |
| Ryan Episcopo | Southern Eagle Distributing |
| Mike Suit | Southern Eagle Distributing |
| Frank Schwiep | Gold Coast Beverage, LLC |
| Joan Schwiep | |
| John Miller | Double Eagle Distributing |
| John Saputo | Gold Coast Eagle Distributing |
| Andrea Saputo | Gold Coast Eagle Distributing |
| Rich Heffley | Heffley and Associates |
| Kelly Horton | Heffley and Associates |
| Natalie Kato | Kato Law Firm |
| Rana Brown | Ronald L. Book, PA |
| Katia Saint Fleur | KSF and Associates |
| Natalie King | RSA Consulting |
| Steve Vancore | Vancore Jones |
| Rachel Rivera | Vancore Jones |
| Scott Ashley | Wine and Spirits Distributors of Florida |
| Jennifer Boone | Wine and Spirits Distributors of Florida |
| Craig Purser | National Beer Wholesalers Association |
| Kathleen Passidomo | Senate President-Designate |
| Wilton Simpson | Senate President |
| Gayle Harrell | Senator |
| Tom Wright | Senator |
| Danny Burgess | Senator |
| Debbie Mayfield | Senator |
| Bob Scaringe | |
| Jim Boyd | Senator |
| Ray Rodrigues | Senator |
| Erin Grall | Senator |
| Collen Burton | Senator |
| Jennifer Bradley | Senator |
| Rob Bradley | Senator |
| John Snyder | Representative |
| Toby Overdorf | Representative |
| Dana Trabulsy | Representative |
| Fred Hawkins | Representative |
| Kendrie Hawkins | |
| Scott Plakon | Representative |
| Rachel Plakon | Candidate for House of Representatives |
| David Smith | Representative |
| Paul Renner | Representative |
| Adriana Renner | |
| Jim Mooney | Representative |
| Chris Sprowls | Speaker of the House |
| Webster Barnaby | Representative |
| Sam Garrison | Representative |
| Mitchell McCombs | Aide to Rep. Garrison |
| Erin Grall | Representative |
| Michael Bielecki | |
| Colleen Burton | Representative |
| Jan Sykes | FBWA |
| Russell Sykes | Senator |
| Rusty Sykes | |
| Alison Pence | |
| Debbie Jordan | |
| Ed Jordan | |
| Andrea Skinner | |
| Fritz Skinner | |
| Maegan Skinner | |
| Kaeleigh Skinner | |
| Pema Skinner | |
| Steve Couch | First Coast Audio Visual |